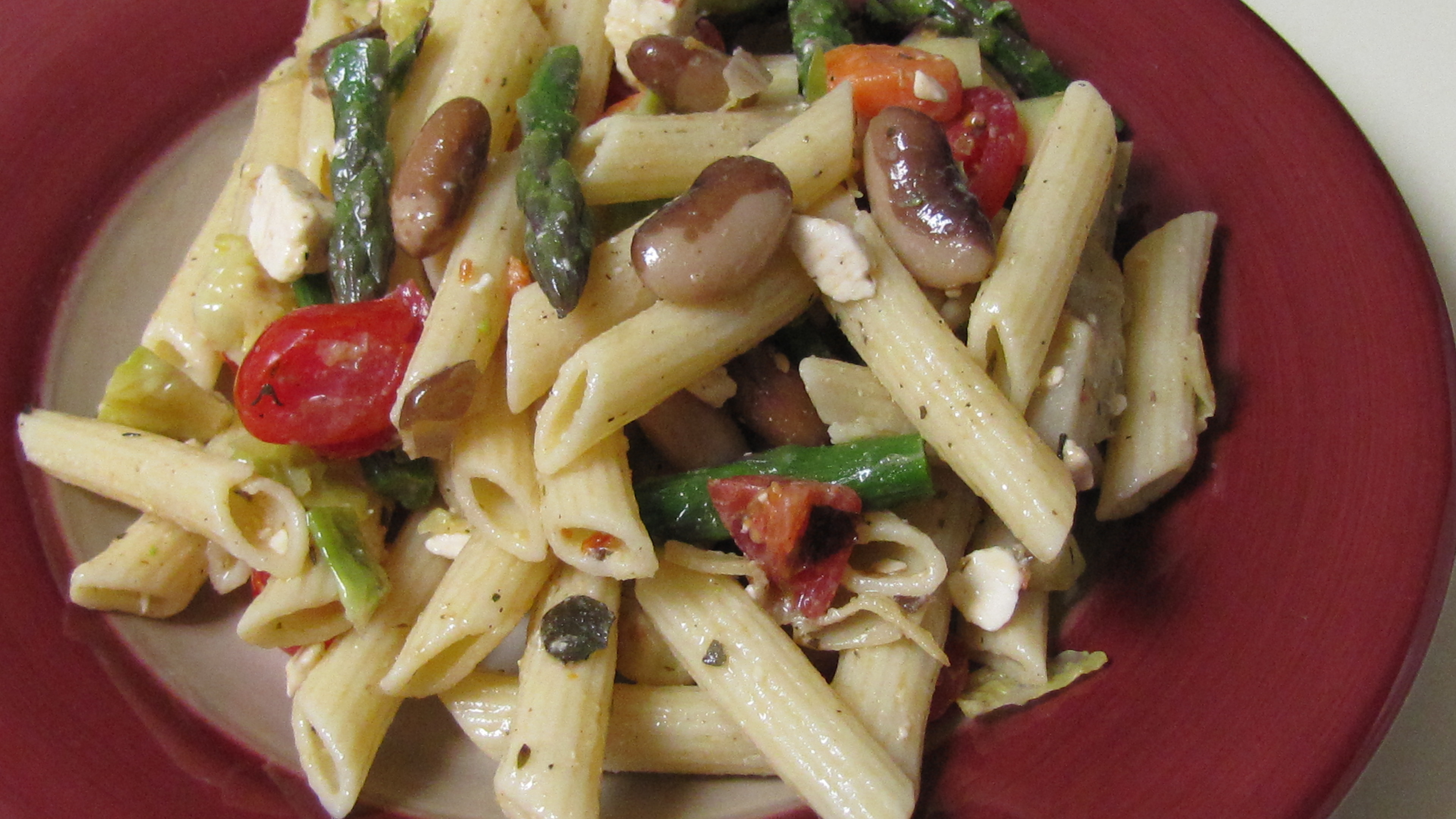 Chieftain® provides a large selection of beans for the innovative chef who's looking for a high protein, versatile and flavorful product for their menu.
Each bean offers their own selective flavor, texture and look that lends itself to a particular dish. Beans have grown from being the familiar product found in soups and stews to an upscale ingredient found in elegant salads, pilaf, wraps, dips and panade.
Heirloom beans have been around for many years and have not been manipulated by farmers or scientists. They are highly sought after and are a traditional source for chefs.
| | |
| --- | --- |
| | The Ten Bean Blend offers a colorful variety of beans and split peas. This blend is a step saver in the kitchen whenever a recipe calls for multiple legumes. The split peas thicken the soup or stew ... more |
| | 10 Way (Exotic) Bean Blend offers the savory flavor of ten different colorful beans.  This rich presentation offers you versatility for use in bean salads, soups, baked ... more |
| | This colorful blend of beans consists of Adzuki, Appaloosa, Black Beans, Cannellini, Cranberry (Borlotti), European Soldier, Flageolet, French Navy, Garbanzo, Great Northern, Jacob's ... more |
| | Adzuki Beans are small, russet colored beans, oval in shape with a point at one end. Detailed with a thin white line down their side, the Adzuki has a sweet, nutty flavor and firm texture. Known as ... more |
| | Anasazi Beans, also called Cave Bean, are a small legume related to the Kidney Bean. Anasazi is a Navajo word meaning "Ancient Ones" and cultivation of this bean is traced back to the ... more |
| | Black Turtle Beans are a favorite in Southern Mexico, South America and the Caribbean. They are related to the Kidney Bean and are also knows as Black Beans. Black Turtle Beans are small, black and ... more |
| | When Fava (Broad Beans) are peeled, split, roasted and salted, they become a satisfying and crunchy snack and ingredient.  These tasty beans are ready to eat and may be used as an ... more |
| | Calypso Beans are distinctly colored bean with a striking contrast of color. Calypso beans are black and white in color and have been called the Yin-Yang or Orca bean. Calypso beans are a member of ... more |
| | Cannellini Beans, known as the Italian White Kidney or Fasolia Bean are often the bean of choice in Tuscan cooking. They are related to the Kidney Bean and resemble them in shape and size. Creamy ... more |
| | Cici Bean Powder is made of ground Garbanzo beans, which are also known as Chickpeas. Garbanzo Beans are the most widely consumed legume in the world and are often found in Indian and Mediterranean ... more |
| | This climbing plant - one of Britain's favorite green beans - was brought to the British Isles in the 17th century for decorative use because of its beautiful flowers. The Sweet White Runner Bean has ... more |
| | Cranberry Beans (Borlotti beans) are related to the Kidney bean and get their name from their mottled cranberry-red and ivory pinto markings. Cranberry Beans are known for their creamy texture with a ... more |
| | The Eight Bean Blend offers a colorful variety of beans. This blend is a step saver in the kitchen whenever a recipe calls for multiple legumes. The blend of beans gives a dish eye appeal. Eight Bean ... more |
| | Flageolet (Phaseolus Vulgaris) beans are immature Kidney Beans that have been removed from the pod while very young. Flageolets are about ½ inch long, kidney shaped; pale, pastel green, pale ... more |
| | The Navy Bean, also known as the Pea bean, is related to the Kidney Bean and the most widely known bean in the white bean family. The "white Pea bean" was such a popular food on early U.S. ... more |
| | Garbanzo beans, also known as Chickpeas, were first cultivated around approximately 3000 to 5000 BCE. Their cultivation began in the Mediterranean and spread to India and Ethiopia and was brought to ... more |
| | Garbanzo beans, also known as Chickpeas, were first cultivated around approximately 3000 to 5000 BCE. Their cultivation began in the Mediterranean and spread to India and Ethiopia and was brought to ... more |
| | Chieftain's Gourmet Bean Blend is a colorful array of succulent beans. Gourmet Bean Bend is a blend of the following legumes; French Navy Beans, Small Red Beans, Pinto Beans, Black Turtle Beans, ... more |
| | Great Northern Beans are known far and wide as the bean most often used in cassoulets and stews. This white, oval shaped, medium size bean is about twice the size of Navy beans with a mild flavor and ... more |
| | The Fava (FAH-vah) Bean, which is actually a member of the pea family, is a flat, meaty, oval bean that is encased in an inedible large pod. The Haba is a peeled Fava bean. These beans are one of the ... more |
| | Vibrantly colored and tasty as well, Jacobs Cattle beans are an Heirloom bean related to the Kidney bean. These brightly patterned bean seeds were handed down within a small community for several ... more |
| | Jacob's Cattle Gold Beans are an heirloom bean and have a unique golden color with white speckled markings. Jacob's Cattle Gold Beans are actually a stabilized cross between Jacob's ... more |
| | These robust and full flavored beans are most widely used in making chili. Dark Red Kidney Beans are medium sized, elongated beans with a dark amber color; the color is constituent and smooth with no ... more |
| | TEMPORARILY UNAVAILABLE - Tentative Arrival 2/25/18    Baby Butter Lima beans are a dwarf variety of the creamy textured Lima bean. About ½ inch long, Baby Butter Lima beans are an ... more |
| | Christmas Limas are an Heirloom bean, and are related to the Lima bean. These "pretty" beans are similar to the Peruvian Lima but plumper. Christmas Limas are so named due to their festive ... more |
| | This Lima Bean is traditionally known for its use in Succotash, a dish that was enjoyed by the Native Americans. Mildly flavored and extremely large, about an inch in length, it is similar to the ever ... more |
| | Marrow beans are a plump looking dried bean; they are similar in size and color to Great Northern and Cannellini beans. Common in Italian cooking, these large white beans have a meaty, creamy texture ... more |
| | TEMPORARILY UNAVAILABLE - Tentative Arrival 2/25/18    Black Eyed Peas are believed to have originated in Eastern Asia. They were brought to the Americas by slave traders and have been a ... more |
| | Green Split Peas are part of the legume family and with variations, a part of the cuisine of many cultures. Popular throughout history for being inexpensive and plentiful, they were a hearty staple ... more |
| | The Pigeon Pea originally hails from Africa and is now widely used throughout the Caribbean. This brown, oval bean is called a pea due to its small size and shape. The Pigeon Pea is about ¼ inch ... more |
| | If you're looking for a snack that is colorful, unique and can make your tongue tingle with delight... then look no further. Wasabi Peas are a tasty fried green pea that is covered with a coating of ... more |
| | Our colorful Wasabi 4-Color Bean Mix is a spicy, salty snack made from crunchy roasted soybeans partially covered in a sharp, pungent wasabi coating. They are a great addition for trail mixes or can ... more |
| | Yellow Split Peas are part of the legume family. When ripe they are husked and split in half. Split peas are pale yellow in color and about ¼ of an inch wide with a mild flavor and soft texture. ... more |
| | Rattlesnake beans, a common ingredient in Southwestern cuisines, are a new hybrid of the Pinto Bean. Rattlesnake beans get their name from pods; which are tightly curled and twisted around like a ... more |
| | Scarlet Runner beans are long, twining perennial vines that are usually grown as annuals for their showy flowers and their edible pods and seeds. This climbing plant, one of the oldest documented ... more |
| | Silky and smooth textured is the only way to describe these "pretty" heirloom beans! Snow Cap Beans share the lovely colors of the Cranberry Bean with a distinctive white half or cap.  Basically ... more |
| | Chefs looking for a crunchier and lighter alternative to roasted peanuts will enjoy our Roasted Salted Black Soybeans (sometimes referred to as soy nuts or edamame). Black Soybeans are lightly nutty ... more |
| | You'll love these exotic heirloom beans with their unique markings and color! Tiger Eye Beans are amber/gold with maroon streaks swirling up the side, resembling a tiger's eye. They are known for ... more |
| | This relative of the Kidney Bean is also known as Dot-Eye bean, Molasses-Face bean, Yellow-Eyed China bean and Butterscotch Calypso bean. Yellow Eye Stueben beans are not really yellow in color but ... more |