PREMIUM DRY ROASTED WILD RICE® - Gluten Free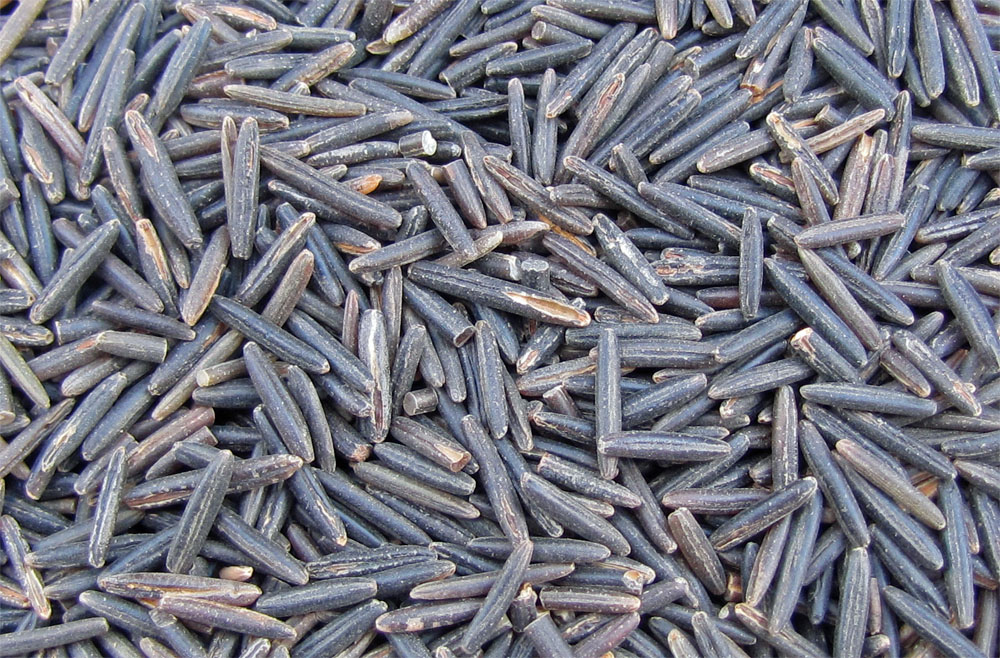 | | | |
| --- | --- | --- |
| 2# BAG | $9.00 | |
| 5# BAG | $22.50 | |
| 25# BAG | $112.50 | |
---
PREMIUM DRY ROASTED WILD RICE® - Gluten Free
PREM-2, PREM-5, PREM-25
Description:

Due to the Dry Roasting process, our wild rice has a one of a kind nutty flavor.
100% Minnesota grown.
Dry Roasted Wild Rice® is a delicious accompaniment to wild game and beef entrees. Use in soups, salads, and stuffings.
Cooked product can be frozen and reheated in the microwave.
Cooks in 45-50 minutes, with a 4 to 4½ cup yield.
Approximate cost per ½ cup serving: 21.4¢.
½ Cup Servings per: 1# = 20-22.
Wild Rice is an aquatic grass that grows predominately in the Great Lakes region.  High in protein, low in fat, wild rice is a tasty alternative to pasta and potatoes as side dish options.  Wild rice is also known as Zizania palustris, manoomin, good berry, manomio, folle avoine, squaw rice, water oats, blackbird oats, marsh oats and Indian rice.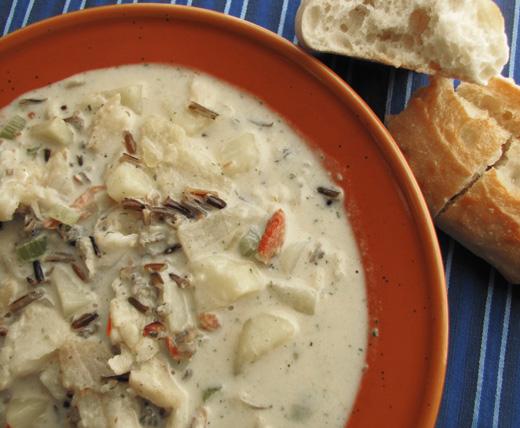 Serve it straight. Something different for chefs to consider.
Cook a five-pound bag of Premium wild rice (or any blend). After it is cooked, lay it out on a cookie sheet and place it in the freezer. After it is IQF'd (Individually Quick Frozen), place it in a bag or container in the freezer and use it in any amount needed. Great to re-heat in the microwave or on the stovetop for side dishes or to add to soups, etc.
Blend with brown rice before cooking or white rice after cooking. Gives chefs creative control.
We have many recipes available from main dishes to desserts!
Recommended Preparation Instructions:
Add 1 cup rice and 2½ cups of rapidly boiling water or stock. Return to boil, reduce heat and simmer for 45-50 minutes. Fluff with fork before serving. 
One cup dry yields 4-4½ cups cooked.
Product Description
Premium Grade wild rice is the highest grade and most mature of wild rice.  It is popular due to its versatility when featured in soups, salads, breads, side dishes, entrees and even deserts.  Our rice does not contain any additives or preservatives.
Physical
Color: Light to dark brown or charcoal black.
Flavor: Roasted nutty aroma and flavor.
Size: Max. 5% less than 12/64 inches, max. 20% at 12/64 to 20/64 inches,
        min. 75% greater than 20/64 inches.  Diameter is greater than 3.75/64 inches.
Chemical
Moisture: 5% – 7%
Sulfites: N/A
Heat Level: N/A
Ingredient Statement:
Minnesota Cultivated Wild Rice.
Allergen Statement:
Contains no allergens.
Packaging & Storage:
Shelf Life: Minimum 3 years (under optimum storage conditions).
Packaging: 2lb., 5 lb. and 25 lb. food grade poly bags in a box
Storage Conditions: Store in a dry, cool place in an airtight container.
About Nutritional Information
Chieftain Wild Rice Company gathers nutritional information from highly regarded sources.  Nutritional analysis can vary due to growing conditions, frequency of testing, and other factors.
Nutrition Facts
Serving Size 1/2 cup cooked - 1.06 oz dry (30g)
Amount Per Serving
Calories 83
Calories from Fat 3
 
% Daily Value *
Total Fat 0.28g
0%
Saturated Fat 0.04g
0%
Trans Fat 0g
 
Cholesterol 0g
0%
Sodium 0mg
0%
Total Carbohydrate 17.5g
6%
Dietary Fiber 1.5g
6%
Sugars 0.6g
 
Protein 3.27g
 
Vitamin A
0%
Vitamin C
0%
Calcium
0%
Iron
3%
* The Percent Daily Values are based on a 2,000 calorie diet.